With the number of university students hitting nearly 20 million this year, it's no surprise that student housing in Europe is now a booming market. And it's easy to see why, as student lets are a great investment for landlords. In thriving student neighbourhoods, it's easy to find tenants year after year, meaning long-term income is pretty much guaranteed. Plus, student loans and the Bank of Mum and Dad mean that students generally pay their rent on time (despite what you may have heard)!
All this said, students aren't always the kindest to their houses. Between house parties, lectures, deadlines and nasty hangovers, looking after a house can slide down the priorities list – and a drunken mishap might cause some damage. Or, in landlord's terms, student properties can suffer from greater wear and tear, which means you can end up spending a lot of money fixing things up between tenants.
But don't worry – there are ways and means to minimise the risks and get a great return on your property. In this guide, we'll talk you through buying the right furnishing, fittings, and equipment (FF&E) for a student house. By following this simple advice, you can say goodbye to the risks associated with student lets, and look forward to enjoying your investment.
The Basics
For all furniture and fittings, you're looking for three important qualities:
Durable : you want fittings to survive wear and tear, and last multiple tenancies.
Easy to clean: spills and stains can be cleaned away without hassle.
Cheap to replace: make sure you can afford to replace any furniture if disaster strikes.
The exact purchases will depend on the rooms in the house, but everything you buy should meet these criteria.
Furnishing student bedroom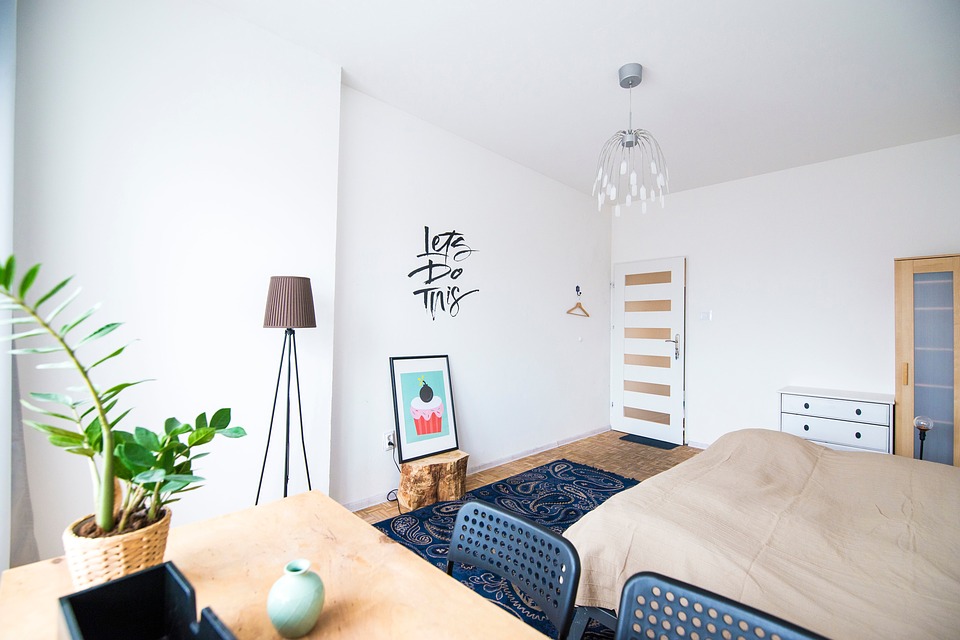 There are plenty of ways to reduce wear and tear in student bedrooms.
Beds should be sturdy and of a reasonable quality. You can pretty much expect to change tenants every year, so don't buy a cheap bed that will collapse after one tenant. It's also worth mentioning that students nowadays often expect double beds. At the very least, a three quarter bed is better than a single.
Give your tenants a free mattress protector. The small upfront cost is well worth not having to replace your mattress a year down the line.
In terms of decor, basic is best. Carpets are good for bedrooms, as they help to keep the room warm and lower energy costs. But as glamorous as that white shagpile carpet is, you might feel differently when it's covered in spilled booze, half-eaten pizza and other unidentified stains. Opt instead for a short, dense pile in a neutral colour. Brown and beige are great, as they can also reduce the appearance of stains.
Cleaning can be a problem with carpets. Remember that polyester carpets are generally more stain resistant than nylon. The downside is they're they can be less resilient, so might need replacing after four or five years.  If you're worried about carpets, laminate flooring is another option and it's generally easier to clean. Another easy win is to supply all bedrooms with a shoe rack, so that muddy trainers and boots don't wreck your carpets.
Bluetack and hooks are the bane of any landlord's existence, as they can leave ugly holes and stains on a freshly painted wall. But it's inevitable that students will want to decorate their rooms with posters and other pictures. So make it easier for them by supplying picture hooks and corkboards. This lets them make their new room lovely and homely, without causing fresh damage to the wall. These hooks can be used by successive tenants, so you won't be forced to repair walls after every single tenancy.
Furnishing living rooms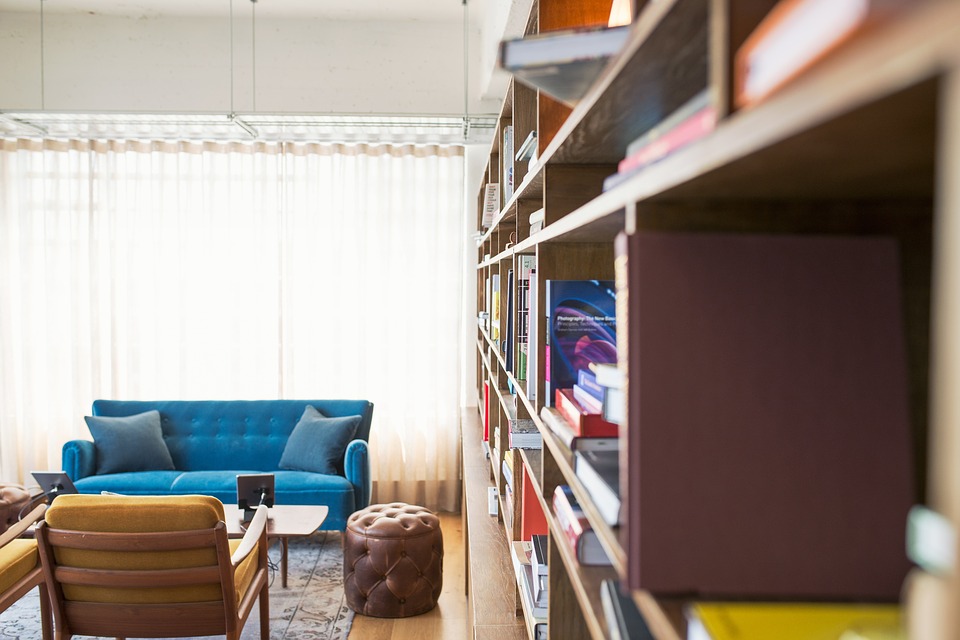 First thing's first: the sofa. Always buy fabric sofas with removable covers that can be washed, or leather sofas that can be wiped down easily. Then, choose a sensible colour. White is a big no no, as the last thing you want is to find your sofa covered in coffee and red wine stains at the end of the year. If in doubt, black is always a safe option. Avoid light coloured rugs and cushions for the same reason.
Laminate flooring is the best option for communal areas, which are going to see the most footfall. Messy pre-drinks and muddy shoes can quickly ruin a carpet but laminate flooring can survive most spills and stains, and it's easily cleaned.
When decorating a living room (and other communal areas), consider silk-finish paint instead of matte. It's much easier to wipe clean between tenants.
Furnishing kitchens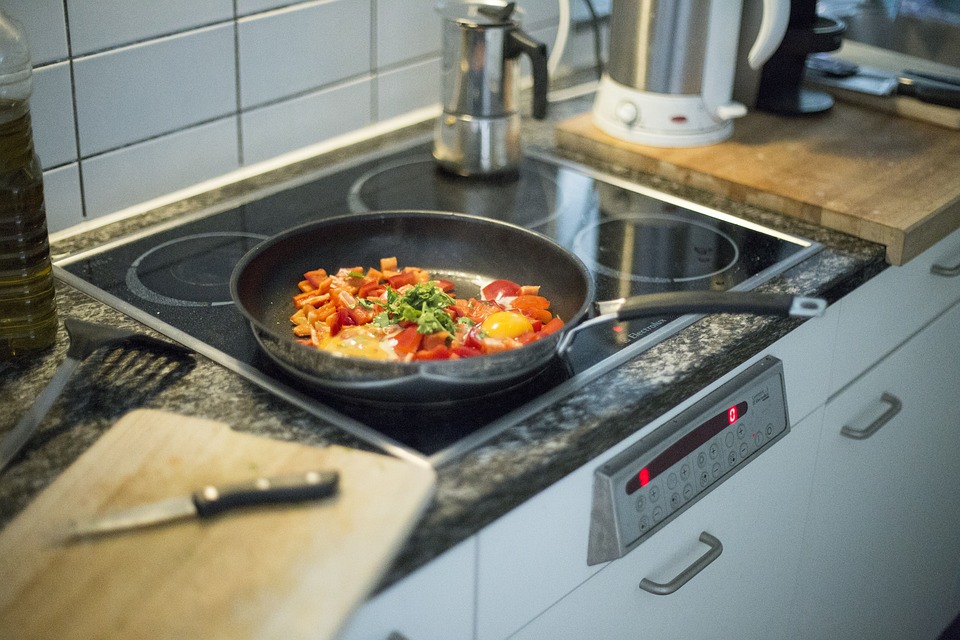 Many kitchens will have similar fittings, as certain white goods (washing machine, fridge-freezer) come as standard in the majority of rented accommodation. However, there are some small alterations you can make to a standard kitchen setup to make it better for students.
Firstly, consider supplying some basic kitchen equipment. Chopping boards are a good choice, as they stop your tenants hacking into your worktop, and causing nasty scuffs and scratches. If you're worried about supplied equipment going missing, just make sure it's listed in the inventory.
Tiles or lino are both reliable options for kitchen floors. Tiles are normally the better of the two, as they're durable, easy to clean and water resistant. Similarly, add a tiled wall behind the hob, to prevent splashback and keep your walls free of dirt and grime.
Furnishing bathrooms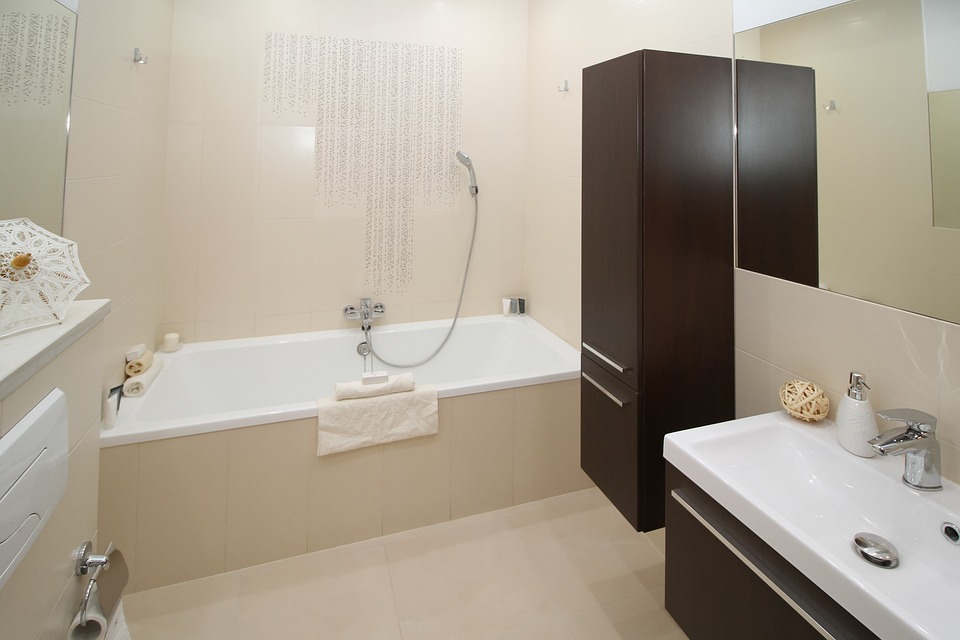 In bathrooms, damp is your biggest enemy. It's gross, ugly and bad for your tenants' health. Don't just assume your tenants will open the bathroom window when they shower.  Install a quality extractor fan in your bathroom to remove moisture and stop mould in its tracks.
As with kitchens, tiles are a good option for bathroom walls and floors. They're water resistant, making it harder for mould and damp to take root. If this isn't possible, anti-mould paint can be used in high risk areas to tackle the hazard.
General Tips and Tricks
Avoid indoor plants, as the moist soil can stimulate mould's growth.
Consider providing cleaning equipment and supplies, to make looking after the house easier for your tenants. Buying bleach probably isn't on the top of any student's to-do list.
Remember that all furniture and furnishings need to comply with fire safety regulations – be careful when buying second-hand.
About the Author:
Andrew Chell is an Accredited Landlord who owns a number of high quality student houses in Loughborough. His website is www.andrewchell.com.