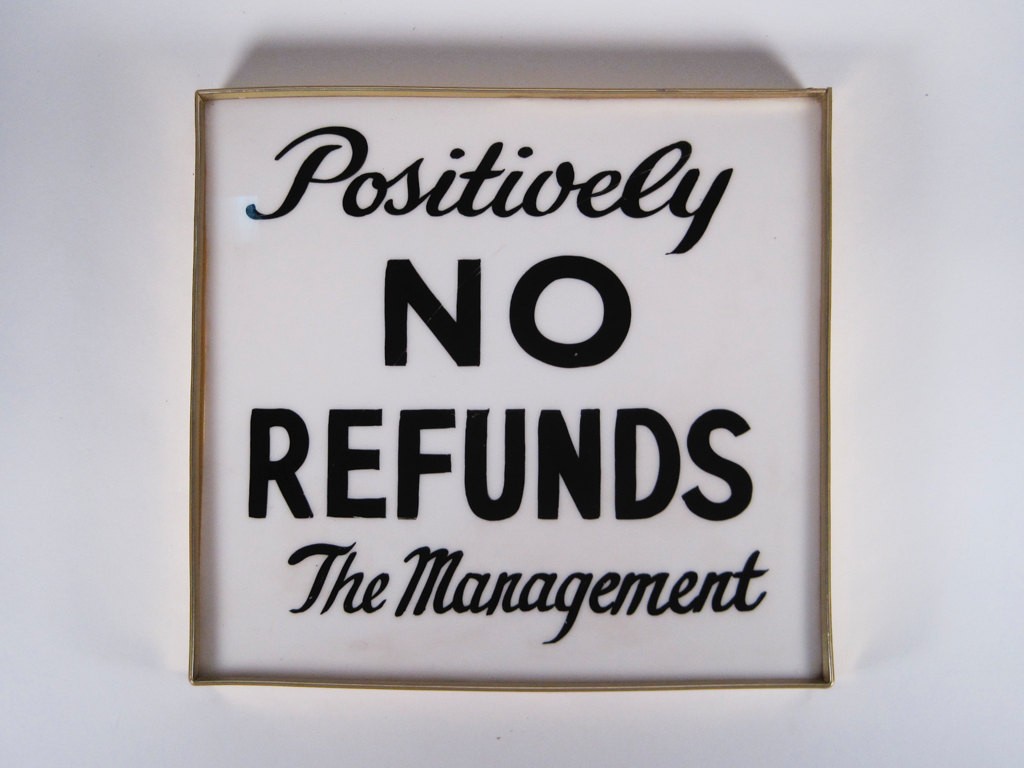 In the beginning, hostel revenue management involved simple techniques with little sophistication, such as raising prices during peak season to capitalize on increased traffic. For years, Hostelworld's straightforward, up-front commission model fit this basic practice. Meanwhile, hotel booking sites, such as those owned by Expedia and Priceline Group, began implementing complex tools to accommodate equally as complex hotel pricing strategies. This gave the hotel industry the ability to use varied rates on the web, which allowed hotels to compete more aggressively and capture bookings. As the number of bookings grew online, these companies grew, and eventually expanded their service and to hostels and their guests too. By now, many enterprising hostels have wizened up to this approach and started using the complex pricing ability to their advantage, but not all. Not even a majority. In fact, many hostels still manage their rates the old fashioned way and Hostelworld is setting to change just that.

Having the technology to implement a sophisticated pricing strategy allowed properties to customize the right booking terms to target the right guest at the right time, resulting in increased occupancy and ABR (average bed rate). This strategy benefits both parties, with booking sites enjoying more total commission revenue from increased bookings, and hostels getting the opportunity to incentivize booking behaviors and obtain more revenue overall (tRev).  Sites like Booking.com championed this approach and continued to threaten Hostelworld's domination over the hostel space. Now we're seeing Hostelworld respond, releasing new features to help hostels understand and manage their pricing while delivering competitive prices to the guests on par with what is available on the hotel booking sites.
Non-Refundable Rates are a Good Start
As part of the new pricing features, Hostelworld recently rolled out non-refundable rates to properties that update their availability directly (through either the Hostelworld extranet or Inbox). For properties that use Channel Management software, the site is working with 70+ channel partners, including Siteminder and Myallocator, to allow all properties to have access to the varied rate types. Owners can customize the non-refundable feature by setting specific dates, room type eligibility, and discount rate percentages with a simple toggle ON/OFF button and drop-down selection.
This allows hostels to charge their future guest the entire balance prior to their arrival, usually right after the time of booking, and incentivizing these types of reservations by offering a discount. This provides extra revenue for the hostel to work especially in the shoulder (off-peak) season, nullifies the risk of no-show, and if the guest does not show or cancels, the hostel even resell the bed and double their income for the same beds. Simply, selling a bed at two different price points appeals to a wider range of customers.
The feature is part of the new Rates & Availability tab found on the dashboard (see below) and can be added by clicking on the "Activate Non-refundable rate" link located under the selected room type. The feature allows hostels to adjust the discount percentage, or turn it off completely, according to the hostel's preferences.
Bulk Updates will Make it Happen
Hostelworld wants all types of hostels to embrace this new feature, so they created a bulk updater to make it easy for those who mange their hostels through BPO (which is many of the small and medium hostels).  This will allow those hostels to set the availability and rates for each room type for set periods of time, up to three years. This feature gives hostels simplified control over their pricing structure.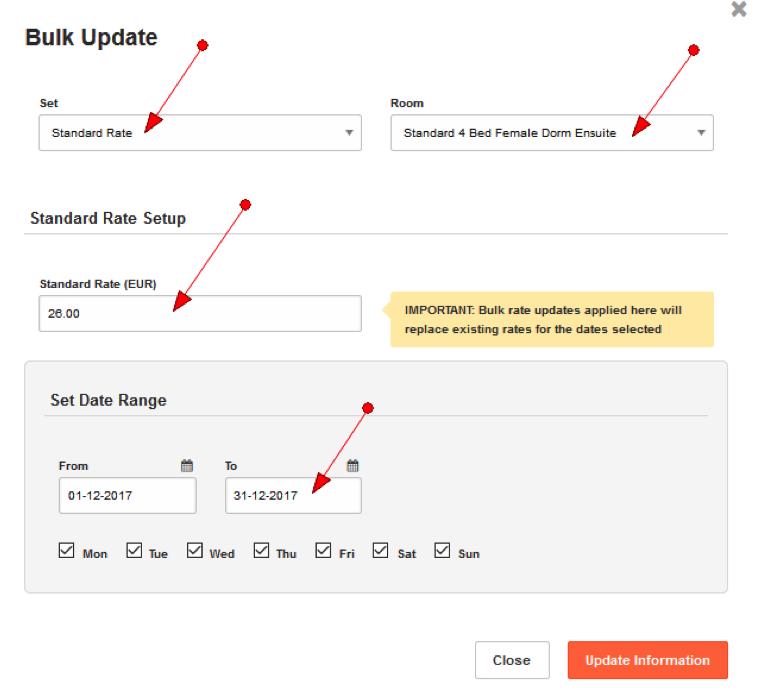 More Analytics will Help

Hostelworld has expressed their excitement over the new rate type offerings and hopes this will be the first of many updates as part of a bigger redesign of their availability architecture. The company is also working on obtaining and providing more data to help properties make more informed decisions regarding revenue management and yield. Stay tuned for a weekly demand report, which will show current occupancy levels, average bed price reports, and city performance vs. previous years for properties in Hostelworld's top 25 cities. Although this is just the start to providing hostels with the analytic information needed to dive deeper into their business. The report will not be as refined as the compset report you could get from your Booking.com account manager, but it is a step in the right direction. It sure can help you measure performance and forecast.

Webinars to Get You Educated

Continuing their attempt to empower hostels with more informative tools, Hostelworld launched a series of webinars on revenue management. Many hostel professionals can attest to the fact that their busy days prevent them from taking the time to seek out formal classes to better manage their business, meaning that the bulk of hostel users do not fully understanding how to best use multiple rates. Hostelworld is hoping to help these users learn how to utilize the new tools and maximize their pricing strategy with the convenience of online learning. The first webinar installment focused on basic metrics and practical advice on the first steps to understanding revenue management. Future sessions will touch on demand generation and determining a pricing strategy.
By taking advantage of these newly released features, hostels can be empowered with the confidence and tools needed to manage pricing, availability, and revenue according to demand and each hostel's unique value. For Hostelworld, these steps bring the company closer to providing comparable features offered by competitors from the hotel industry.
For helpful pages and a step-by-step guide from Hostelworld regarding the new features, click here.